Feeling Out
the Future
An International Platform for Pioneering Ideas
As an international platform for knowledge transfer, Forecast offers pioneers from anywhere in the world working in various disciplines the chance to work with accomplished mentors toward bringing their projects to fruition, and to present them to the public. Forecast transcends the boundaries of disciplines and genres to provide insight into creative production processes, and makes space for the questions on the minds of the next generation of trailblazers.
Accomplished Mentors Offer their Expertise
For each edition, Forecast selects six mentors of various disciplines who offer interested participants their expertise in specifying and realizing their pioneering project ideas. The following mentors participated in the last edition of Forecast in 2018: museum director Tulga Beyerle (AUT), curator David Elliott (UK), video artist Omer Fast (ISR/GER), musician Holly Herndon (USA), artist Laura Lima (BRA), and curator and producer Peter Meanwell (UK/NOR).
From the Call for Proposals to the Forecast Festival
Forecast encourages interdisciplinary exchange and public discussion on the ideas of the future. Until December 2017, creative minds from anywhere in the world working in various disciplines had been asked to submit their proposals. 18 applicants were then invited to Berlin to discuss their ideas and present them to the public at Haus der Kulturen der Welt (HKW) during the Forecast Forum May 7-13, 2018. At the end of the Forecast Forum, each of the six mentors selected one concept to accompany to its realization. The outcomes of these collaborations were presented October 12-13, 2018, at the Forecast Festival at the HKW.
Testimonials
By linking cultural and social influences, especially in the context of co-productions, it is possible to free traditional habits and thought patterns from their shackles and to create new approaches. The Forecast festival has focused on precisely this with great success for a number of years now. It is a courageous and, above all, compelling idea to bring together young artistic talents from all over the world with mentors who then work together on transdisciplinary projects in a creative, open process. This enables young artists to develop their talents and ideas productively time and again. At the same time, the Festival can also serve as a springboard for a successful artistic career. Permit me to thank all of the participants and those responsible for the project for their commitment. I wish the artists every success for their future careers.
— Heiko Maas, Federal Minister for Foreign Affairs, Patron of Forecast
Young artists search for inspiring experiences, whereas established artists can stall within fads. Freo Majer's concept to let young artists design the future under the mentorship of more established peers is right on target: authentic creativity and innovation always have to be provocative. Art by itself is consciously without aim, and therefore vital for our future. As Walter Benjamin stated: "Art is the governor of Utopia".
— Prof. Dr. Hartmut Esslinger, HonRDI, Designer
Second Edition of Forecast 2016/2017
First Edition of Forecast 2015/2016
If you would like to find out more about Forecast as a platform for pioneering ideas, have a look at our website from the first (2015/16) and the second (2016/17) edition.
Under the auspices of
Heiko Maas
German Foreign Minister
Thorbjørn Jagland
Secretary General of the Council of Europe
Forecast is a project by Skills e.V. in cooperation with Haus der Kulturen der Welt. It is supported by the Federal Government Commissioner for Culture and the Media.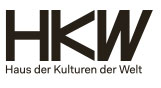 Forecast is a member of Future Architecture Platform.

Supported by
 Presented by