David Elliott
The Necessity of Art
"The art of the present, molded by the past, provides a springboard for the future."
British curator David Elliott is fascinated by the act of looking. Throughout his career, he has examined the works of contemporary artists across cultural contexts. This critical study has informed his central concern: "the state—and fate—of art." Elliott's interest in art history was sparked by the Nazis' treatment of "degenerate art." How was this art so powerful as to precipitate such a strong reaction?
The fundamental questions of "what makes some works of art better than others" and "why is art necessary?" have underpinned his work as an art historian, museum director, curator, writer, and teacher. Elliott is interested in the notion of quality in his role as an advocate, disseminator, sometime producer, and consumer of art and visual culture from many different parts of the world. He notes that "historically, art has expressed ideologies of different kinds and, recently (disingenuously in my opinion), it has aspired to become a kind of ideology in itself. I search for clarity, and plausibility, in this relational swamp of ethics, aesthetics, action, and power. As part of this, I am deeply concerned with examining the power of art itself." Throughout his career, Elliott has been regarded as ahead of conventional ideas of modernity and contemporaneity in art thanks to a broad purview that goes beyond the Eurocentric matrix of the art market and the art press.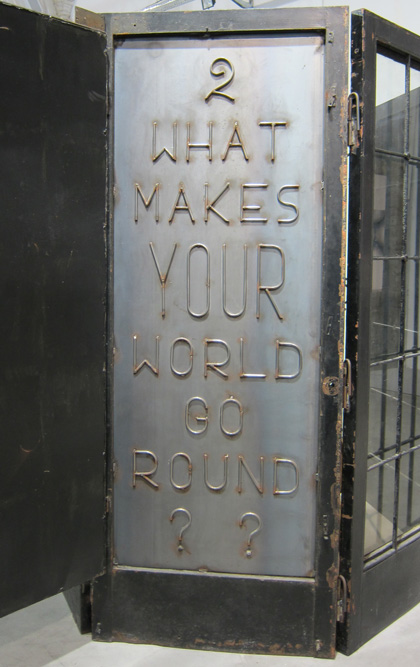 As a mentor, Elliott hopes to work with curators, artists, and other cultural producers who share his curiosity for art's future, and its meaning for the past and present. He seeks to be a stimulating source of ideas for his mentee, and offer her or him a new narrative framework.
Elliott has directed museums in Oxford (MoMA 1976–1996), Stockholm (Moderna Museet, 1996–2001), Tokyo (Mori Art Museum, founding director 2001–2006), and Istanbul (Museum of Modern Art, 2007). He is currently vice director and senior curator at the Redtory Museum of Contemporary Art (RMCA) and Arts District in Guangzhou; chairman of the advisory board of MOMENTUM in Berlin; and chairman of the judges for the Sovereign Asia Art Prize Hong Kong and its newly founded Middle East and North Africa Art Prize. Elliott has published widely with a particular focus on the Soviet and Russian avant-garde and contemporary Asian art.
David Elliott gives insight to
mentoring and his field Looking
For more on David Elliott, see recent conversations at Artfund.org and Museum of Invisible Art.