Invasive Design
Inquiries into Alternative Futures
Design curator and museum director Tulga Beyerle borrowed the term Invasive Design from Robert Stadler, the designer who coined it, to define her mentorship's topic. "[Invasive Design] describes how design is not always as clear, functional, or positive as it pretends to be" she says. "My particular interest is to ask what design can do to and with a museum of applied arts or design." The projects selected to present at the Forecast Forum in this category share a profound interest in tackling the prevalent systems of museology, a field that always takes the visitor into account. Taking very different approaches, each project explores inventive designs that could permeate the museum, an essentially static institution, to reflect the twenty-first century's complexities and societal changes.
Future Forensics
Design strategist Corina Angheloiu calls for a radical rethinking of the museum. As an institution that was created in the Holocene era, she argues, the museum must find new ways to respond to the accelerated pace and interconnected context of the Anthropocene. Her inquiry homes in on the question of how the museum might evolve from a site of curated storytelling into a site of production and inquiries into alternative futures. Her presentation will showcase models, prototypes, and stories demonstrating near-future artifacts for change while enacting glimpses of the wider societal narratives. She will also present a toolkit and a manifesto for the museum of the future.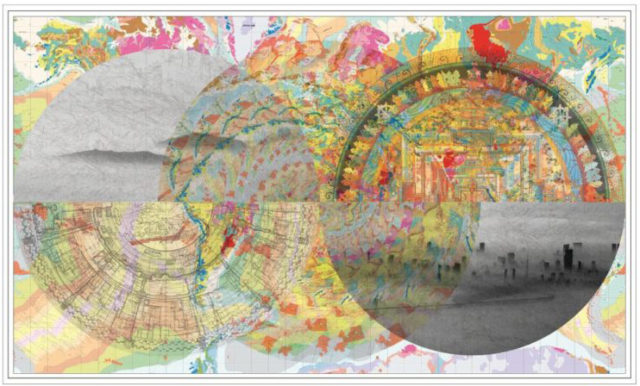 Backchannel Tools
The collaborative practice of Commonplace Studio—run by Jon Stam and Simon de Bakker—suggests critical alternatives to traditional museological presentation, imagining ways to break away from static narratives to stories that evolve onsite in real time through various backchannels, like network technology. For their presentation at the Forecast Forum, they will search for ways to engage, contextualize, and spur visitor-activated mediation.' What if a museum's wall text were to act as hypertext—posing new questions, unfolding parallel narratives, or empowering a participant to reframe what is on view? What if museum display tables literally draw out the details, show patterns, or point to other peculiarities and artifacts—some perhaps stored away in the museum depot—for visitors to actively use?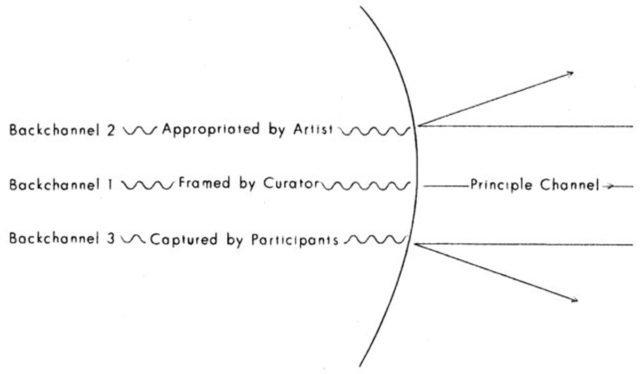 Inside Out
Working as a trio, Anais Borie, Aram Lee, and Ottonie von Roeder aim to reconcile museums' encyclopedic collections with their changing and ever-evolving contexts by introducing performative and design-based interventions. For the Forecast Forum, they will design a series of activities dedicated to individual objects in a museum's collection: Artifacts that otherwise languish in storage facilities are taken out, and the social, political, and cultural contexts of their creation as well as the conditions of their inclusion in the collection would be revisited and examined from a contemporary perspective.
Photo: Corina Angheloiu / Commonplace Studio / Aram Lee, Anais Borie, Ottonie von Roeder