Collaboration with Future Architecture Platform
RESOLVE: "Off Grid"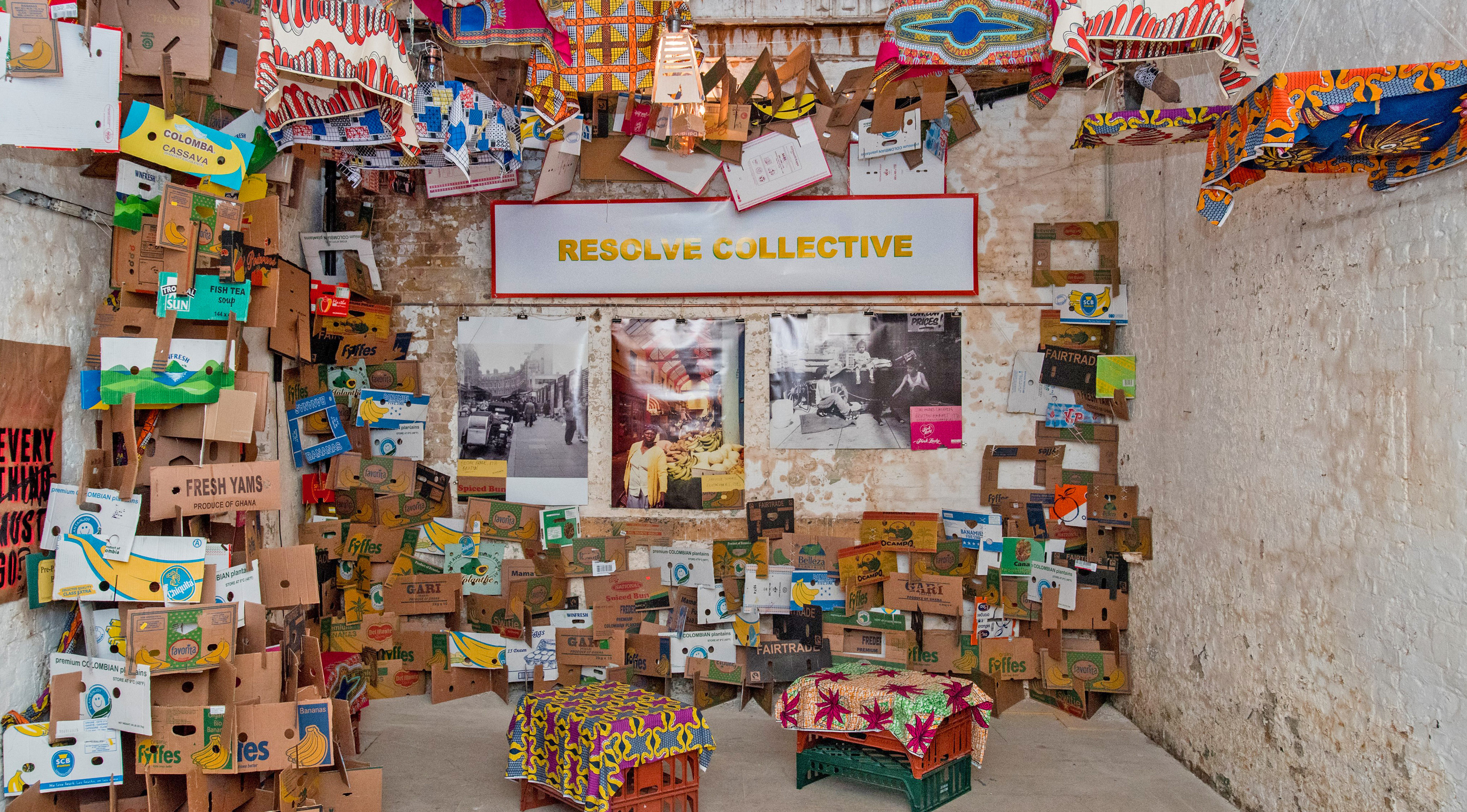 As a member of the European initiative Future Architecture Platform, Forecast has invited the design collective RESOLVE to contribute its participatory project Off Grid to the Forecast Festival. Investigating how migration and division shape our cities, Off Grid presents a moving space that playfully responds to the austere mathematical models explaining human separation. Their project derives from Nobel Prize winner Thomas Schelling's segregation model about the influence of individuals' relocation decisions on residential segregation. According to Schelling, even a mild preference for neighbors of similar race can lead to highly aggregate structures and thus to ethnic divides within a city. The large scale of this sociological model is now transferred to a small-scale structure set up in the foyer of HKW: RESOLVE invites members of local communities as well as visitors from Berlin to create synergetic effects and knowledge transfer and to overcome small-scale segregation. According to RESOLVE: "In this way, design carries more than aesthetic value; it is also a mechanism for socioeconomic change." Visitors explore ideas of separation, migration, and "home" by interacting with a world of storytelling, poetry, and music that they can climb on, sit with, think through, and reconstruct.
Off Grid is in collaboration with Berlin-based artist Thierno Diallo, the community empowerment group Schilleria, the migrant-focused magazine NANSEN, and the African soul band Fulani.
The project is partnered with Future Architecture Platform.